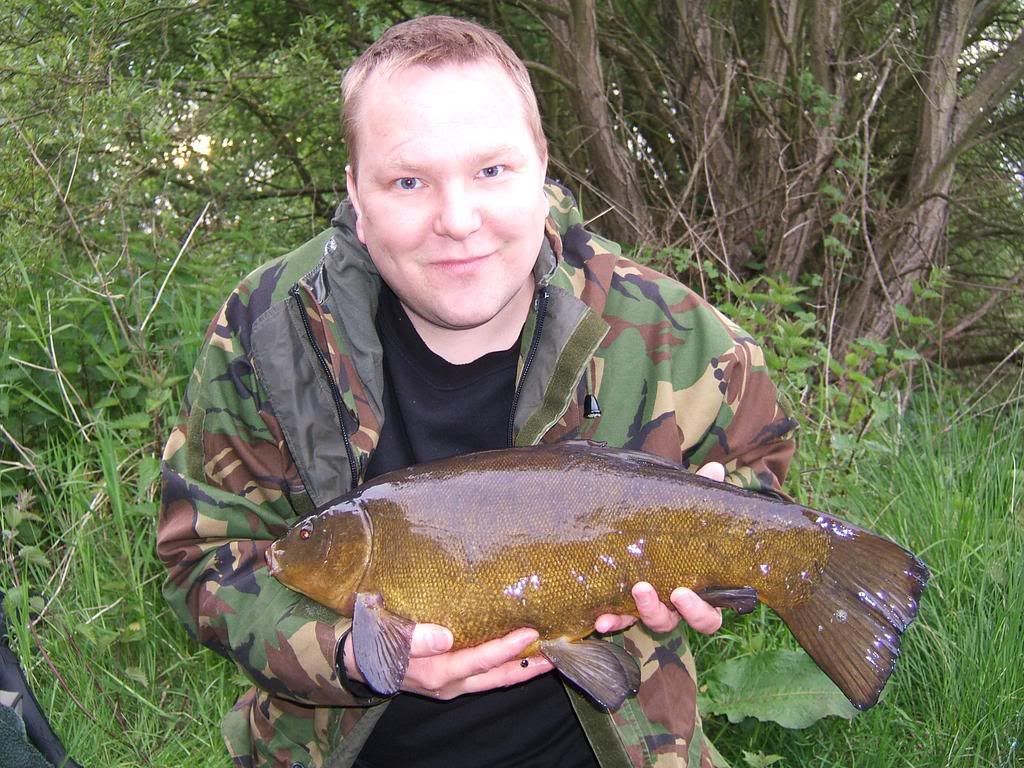 After a 22yr wait I have finally achieved a long held dream of beating my Tench PB, and what a way to beat it, at one of my favorite lakes completely obliterating the old one by over 2lb !
Those numbers are now up from 5lb 3oz to a very respectable
7lb 5oz
. What a fish! I never dreamed I'd beat it by such a leap and especially from this lake, which makes it all the more satisfying.
It's the excitement and adrenaline rush when something like this happens that is hard to explain to a none angler, but its what keeps us coming back for more time and time again.








I also managed to catch two more 3lbers (shown below) and lost another good fish that fell off the hook soon after striking into it. All the landed fish were females and didn't look to have spawned yet either, especially the Big Girl as she had eggs protruding from her vent slightly.
The fish all came on plastic corn hair rigged and critically balanced with Korda S3 hooks size 14 on 15lb Drennan Super specialist braided hooklengths attached to fox method feeders.