I decided to take the afternoon off work to try and exploit the unusually mild weather we are having at the moment. I fished the River Tame near Tamworth to see if I could have some luck with one of the large Barbel that are resident in the stretch.
Water/ Air temperatures were High for Jan................
.............. and the water temp was rising !!
The temperature was very high for this time of year as you can see in these pictures. Going up to 10C (50 f) after days of flooding and warm rain on a persistent south westerly low.
The perfect conditions didn't help me to catch however, despite a move to try my favoured snag peg I still couldn't tempt any bites.
This swim is where I had lost a big Barbel last year, hooking and playing it for a little while only for it to snap my
Dacron
hook length by shaking its head whilst on a
powerful
run. There are only one or two good fish in here and not many Barbel overall, so if you hook one the last thing you want is to lose it to a snapped
hooklength
, I'd rather the hook pulled than that, easier to blame a duff hook hold than a broken line for some reason. A duff hook hold can happen to anyone but a broken line just isn't cricket and just feels like I was guilty of being amateurish to my mind !
(This lost fish will be destined to haunt me until the day I can catch one of the beasts from here I'm sure ! )
I have never used that type of
hook length
since as I lost all faith in it, although others swear by it !
Snag Peg .....(The fateful scene of a big Barbel's escape in Oct 2006 )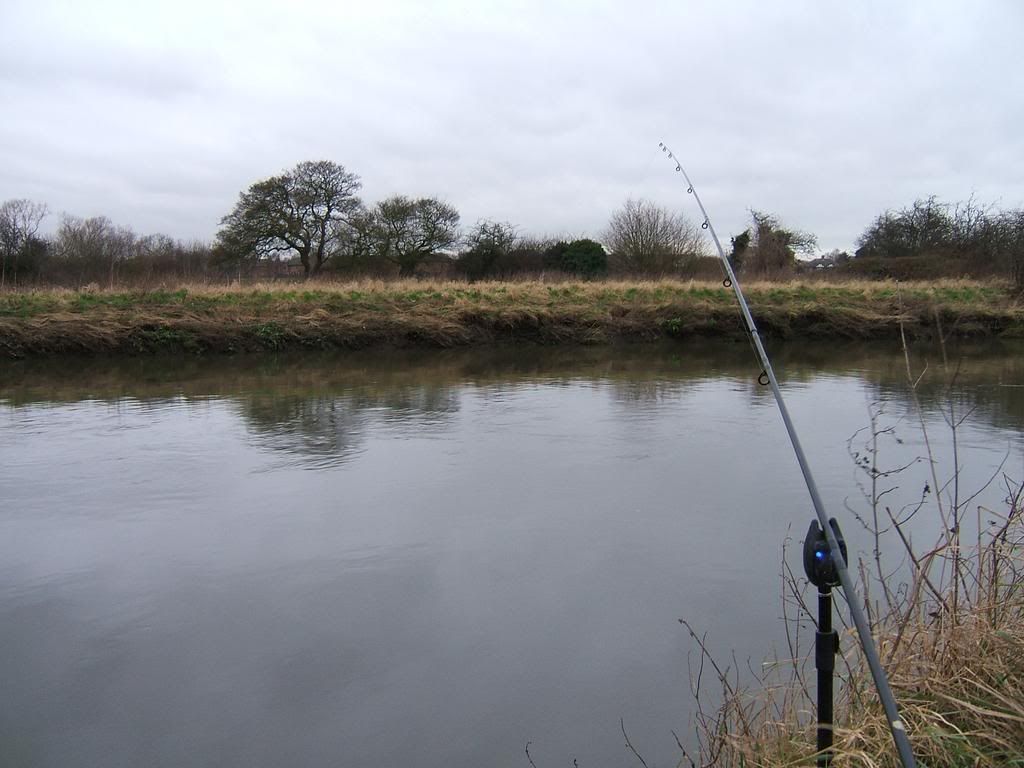 Rest assured I will be back sometime in the future to try my luck again on the Tame!!
A plus point of the trip was the discovery of some excellent looking Perch pegs at the bottom end of the stretch. I just hope they have a bit of depth to them as this section of river does tend to be a bit shallow, averaging only between 2 to 3ft.