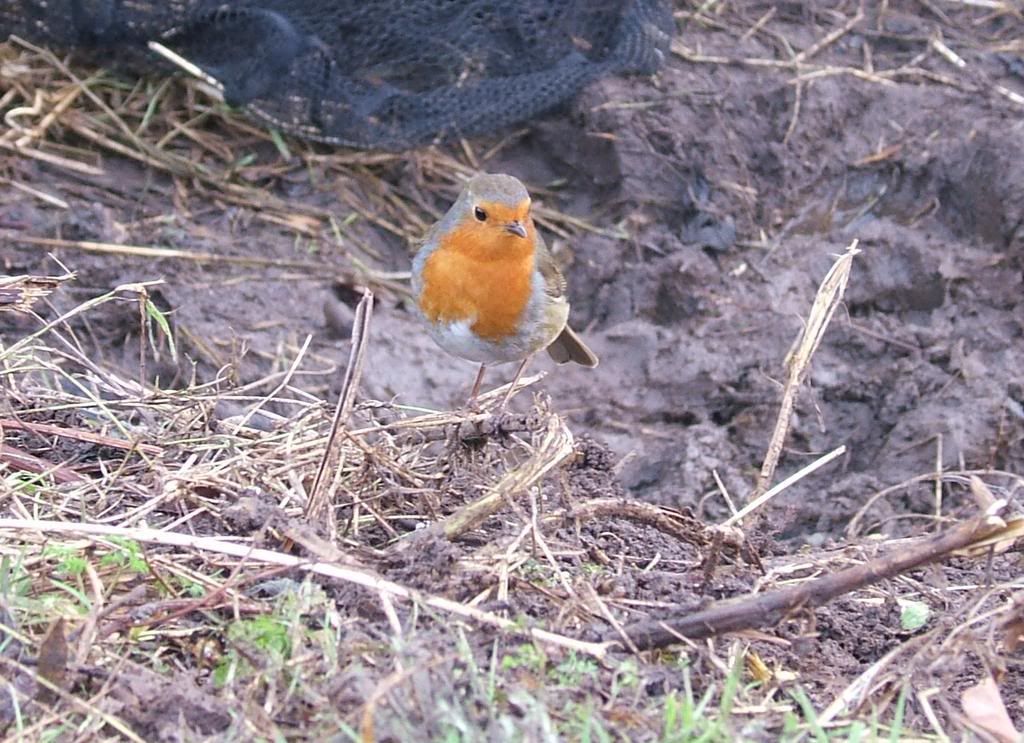 Fishing time 3:30pm to 6:00pm
Today I fished the River Mease with the aim of catching some winter Roach. I was greeted at my chosen peg by this little chap who boldly took a number of maggots off me, bravely coming within in a few feet !

The swim I fished first is on a bend with the main flow running on the opposite bank (the inside of the bend). The near bank sweeps into a reasonably deep pool. I fished a small cage feeder with mashed bread and some flake on the hook.

My first couple of casts produced no bites, but by about the 3rd or 4th cast I received a definite signal on the tip. It pulled round nicely and I struck but didn't connect to anything. This happened a few more times but I just couldn't hit any of them ? I must admit that I missed one of the bites due to my complete lack of reaction, striking milliseconds after I saw the bite happen too long in this game! In all there must have been at least four good positive bites, with each one pulling the tip forwards by about 1 mm, then making the tip vibrate before finally pulling it forward sharply by a good 1 or 2 inches. How I managed to miss these incredible bites I'm not sure? Maybe a lighter hook length is needed, or a smaller hook perhaps. I will have to experiment on my next visit. I may have been guilty of overfeeding the fish as the bites suddenly stopped coming. Therefore it may pay me dividend by not using the feeder for so long next time and to change it for a link ledger after a few initial casts, that way once a bed of feed is laid down, I can swap over to a small lead so as not to over feed the shoal.
As darkness descended I decided to switch pegs and try for one of the chub downstream at a known swim I have been successful in before. In complete darkness I changed my set up from a 2lb2oz hook length to 6lb mainline straight through incorparating a running link ledger and a size 6 hook baited with some of my own made red cheese paste.
It put up quite a strong fight, but I was quickly able to haul it within netting range. I flicked on my head torch, and netted a lovely Chub of 4lb 6oz, my second largest ever to date.
So a blank was saved and a few lessons learned (especially on the Roach front I hope). I will try and return soon to the banks of this lovely, intimate little River.